Guitar lessons - beginner to advanced. Learning guitar, like any instrument, takes some attention. That's part of the fun. We can find so much pleasure in that time we spend practicing and hearing ourselves improve!
"Working with a teacher is a personal thing. It's a relationship of sorts. That being said, on the Eastside I think most highly of Peter Caruso whom you might know from classical circles, where he is equally adept. He's a musician's musician with a real sense of the music behind the notes on the page. One thing I particularly appreciate about Peter's teaching is that he customizes his approach depending on your individual needs and his suggestions are down-to-earth practical. Come in with a boat load of questions and you'll leave with a boat load of answers, and then some." - Michael Biller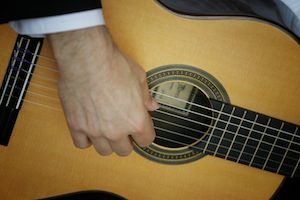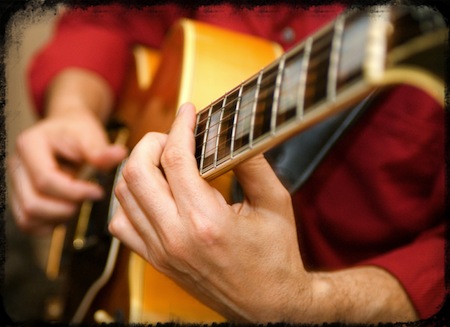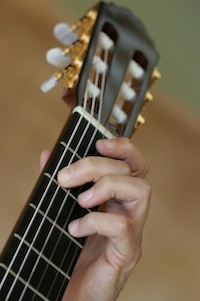 Whether you're already an advanced player or just getting started, I regard each student as an individual. No two people have the same needs or aspirations so I don't use a set program. We can focus on any genre or playing style you choose. I have a huge library of sheet music, books and other materials to draw from, so we can put together a good attack plan.
Topics include
Right and Left Hand Technique
Rhythm
Ear Training
Harmony - Basic
Harmony - Jazz/Advanced
Scales and Arpeggios
Improvisation - Blues/Rock/Country
Improvisation - Jazz/Advanced
General Music Theory
Composition/Arranging
Current rates for private lessons are $30/half hour or $60/hour. There is a $5 discount for hour lessons when on a weekly schedule and paid in advance.